1
How to use our extension
Full Page Screenshot
Welcome to Full Page Screenshot
---
Thank you for installing and using our extension
---
Tutorial:
Install the Extension
After installing the extension, click on the icon on the toolbar.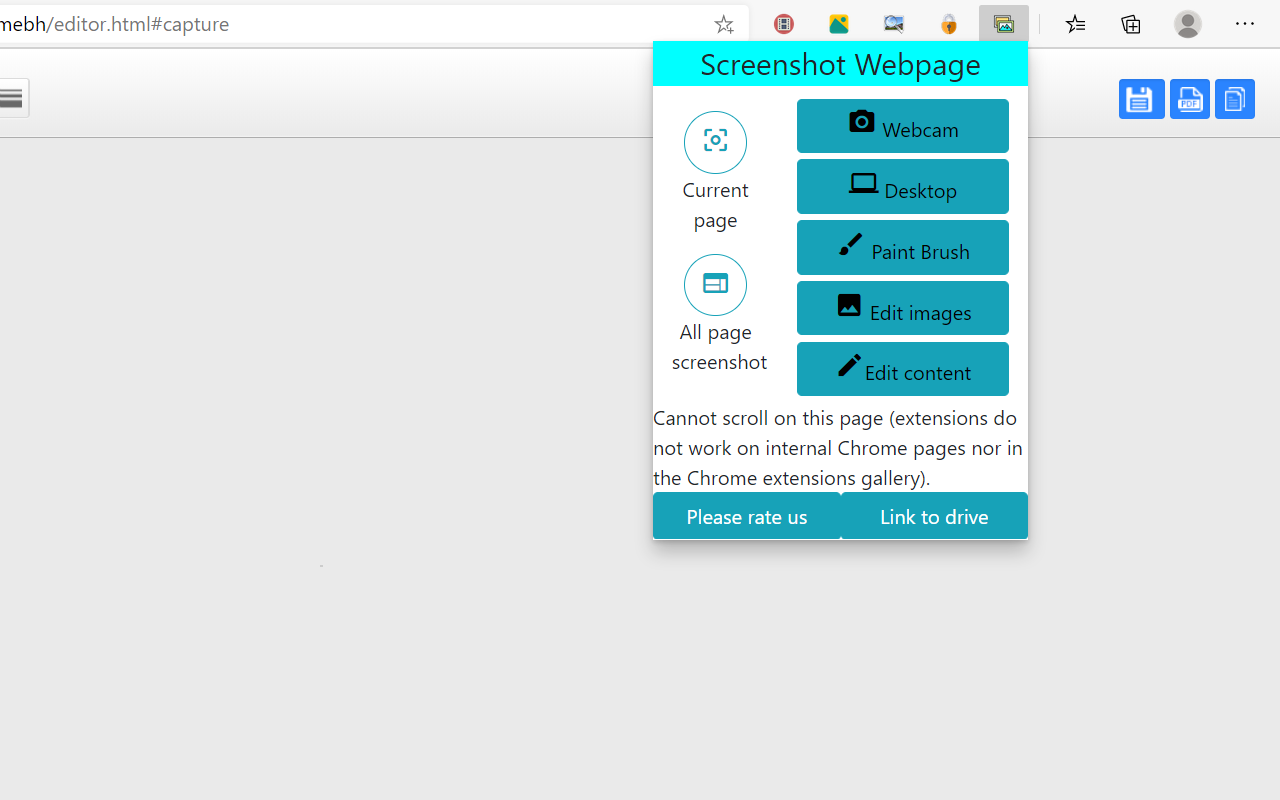 ---
Try this Full Page Screenshot to help save time.
This extension provides you a simple way to take a full page screenshot of your current browser window. Click on the extension icon and wait for the extension to take screenshots of each part of the page, piece them together into one image and allow you to edit and download it as a file to your computer.
Capture current page.
Capture full page in a tab browser.
Custom capture.
Editing tool.
Crop image.
Edit webpage element.